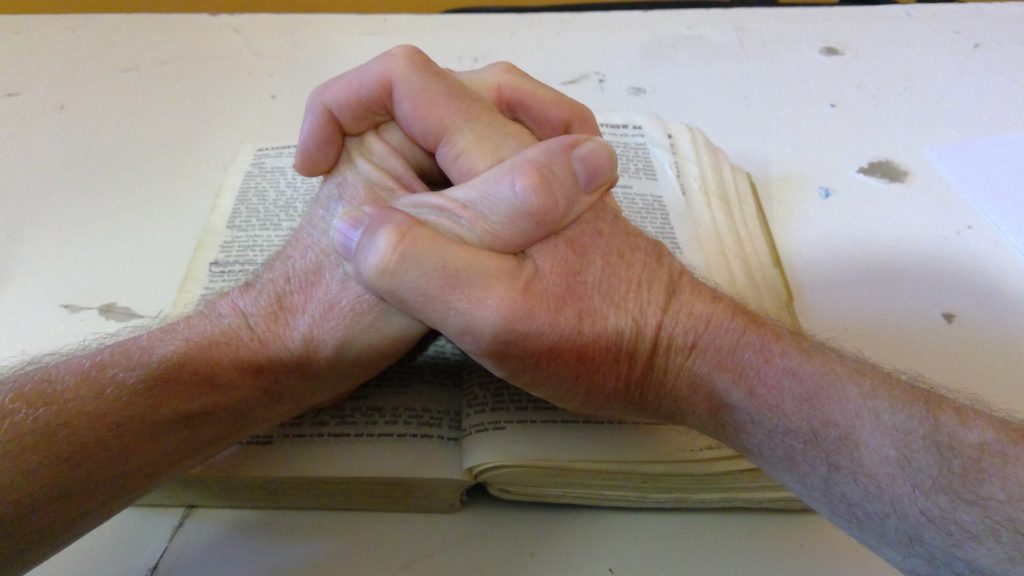 When we are under pressure, it can be hard to know what to do. Sometimes it's hard to even know what to pray. The Lord Jesus gave us a model prayer. When in doubt, we can always pray this. When we're too stressed to think about what to pray, we can still pray this. When we don't know what to do, it's great to have a habit of prayer, to lift our perspective and get us moving.
Our Father in heaven,
hallowed be your name,
10 your kingdom come,
your will be done,
on earth as it is in heaven.
11 Give us today our daily bread.
12 And forgive us our debts,
as we also have forgiven our debtors.
13 And lead us not into temptation,
but deliver us from the evil one.
(From Matthew 6:9-13 NIV)
Now I suspect I know what you're thinking – "isn't that a bit esoteric while we're in the middle of a global crisis?!?"
Well, do you know how Jesus introduces this prayer? (Matthew 6:8)
…for your Father knows what you need before you ask him.
Jesus says the reason to pray like this is because God already knows our needs and is motivated to meet them because he is our heavenly Father. Of course that also means he loves us to talk to him, depend on him in prayer, and thank him for his care. So it is good to pray for God to restrain the spread of COVID19, and to motivate people to practice good hygiene and social distancing, and to strengthen the world's health workers, and lead us to a vaccine quickly, and a myriad of other things on our minds.
But that won't change God being aware of those issues and motivated to act. What it hopefully will do, is help us to see how our immediate concerns fit into God's plan. Because before this virus, the world was already full of sickness, injustice and death. God's plan is not just to get us through our current fear. God's plan is to make the world new.